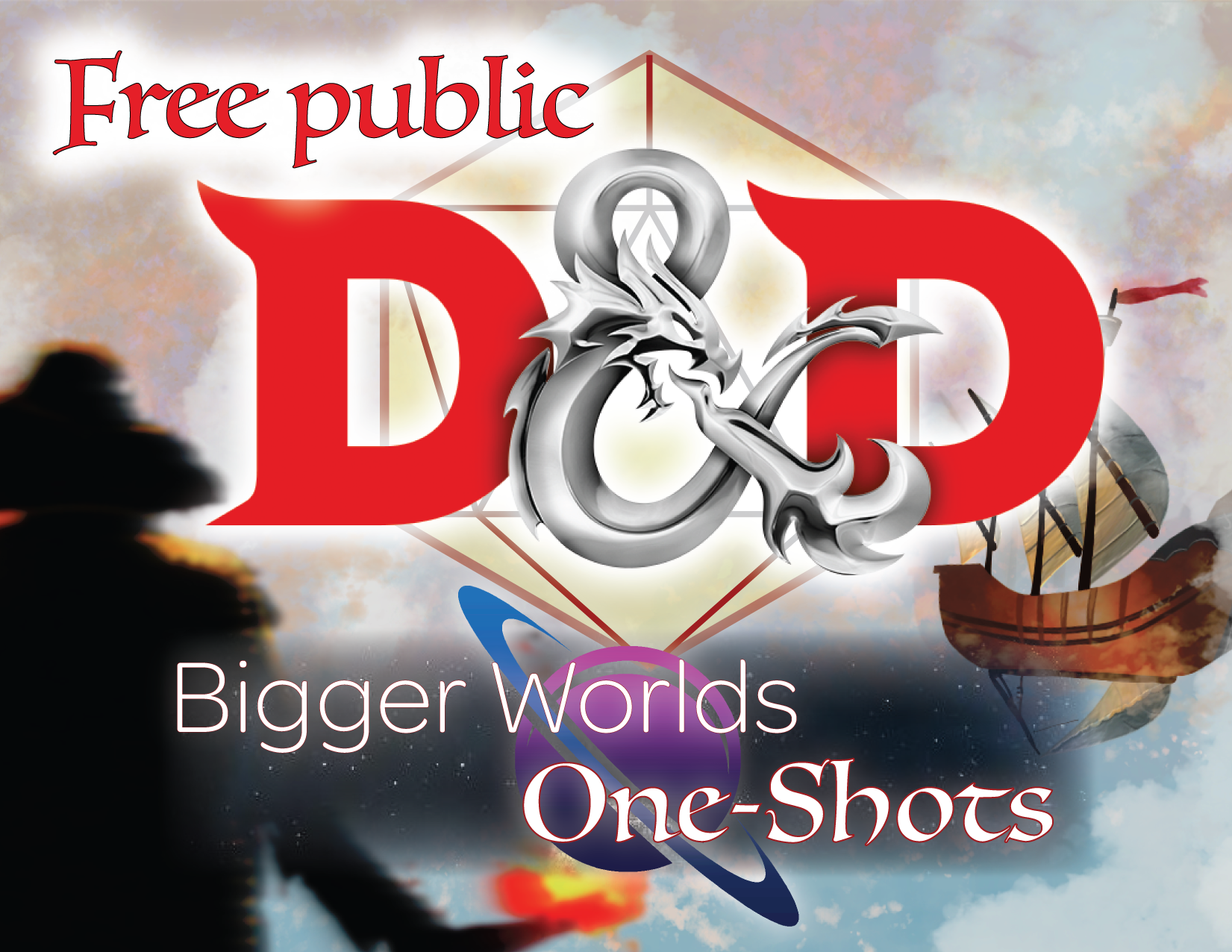 Come join the Bigger Worlds community, and get involved in fortnightly D&D One-Shots played online!

Whether you're a veteran role-player or brand new, we're keen to have you! We'll generally be playing 5th edition D&D, since that's our usual system, but we might try other games (particularly if there's demand!)

If you need help building your character or learning the game, feel free to ask, we are happy to help.

Hope to see you there!
Where do we play?
We play on the Discord. Make sure to join that and feel free to ask us questions there.

How to contact us?
The Discord is the best place, but feel free to email us at: biggerworldsgames@gmail.com or message our FB page here.
When do we play?
There is a poll on the discord each week for which days people would like to do. The current choices are Wednesday-Thursday-Friday 6pm Australia Sydney time.
Who can play?
Anyone! Come join and ask!
Who are we?
We are Bigger Worlds Games! We design, publish and develop various games and software. You can check out our flagship card game Cosmos: Empires or see what games we are currently working on.

If you would like to get notifications for any events, launches or other such news sign up below as well! It's the best way to get notified about things you might be interested in.