Cosmos: Empires is a 2-8 player, 15-45 minute engine building card game. Jump into the galaxy, choose your strategy and build your galactic empire. Race against your friends, exploiting their economy to your advantage!
—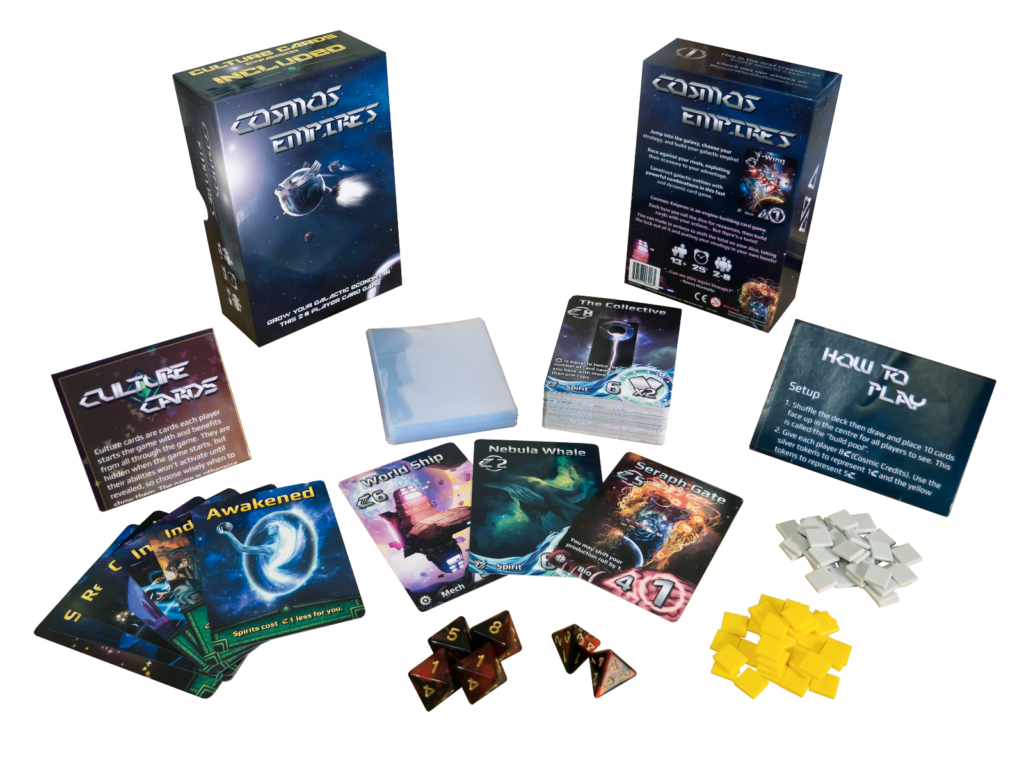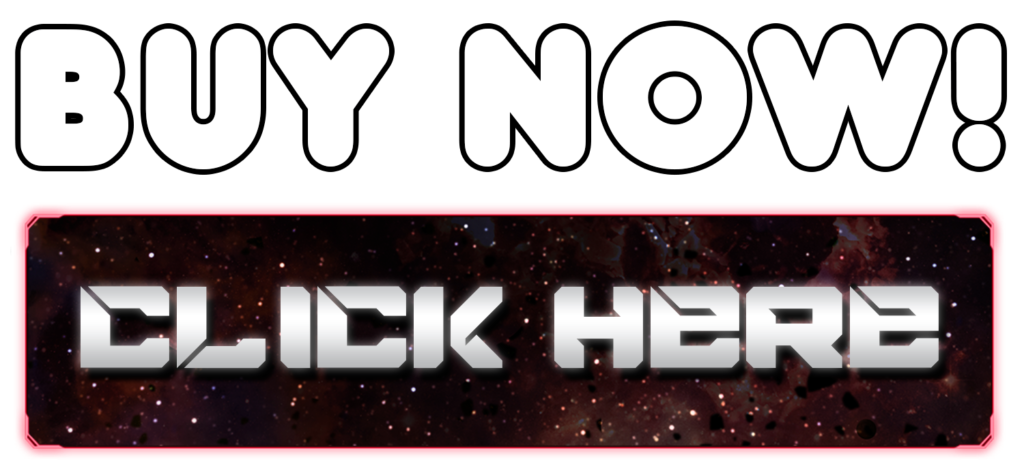 What's in the box:
Get Email Updates:

Socials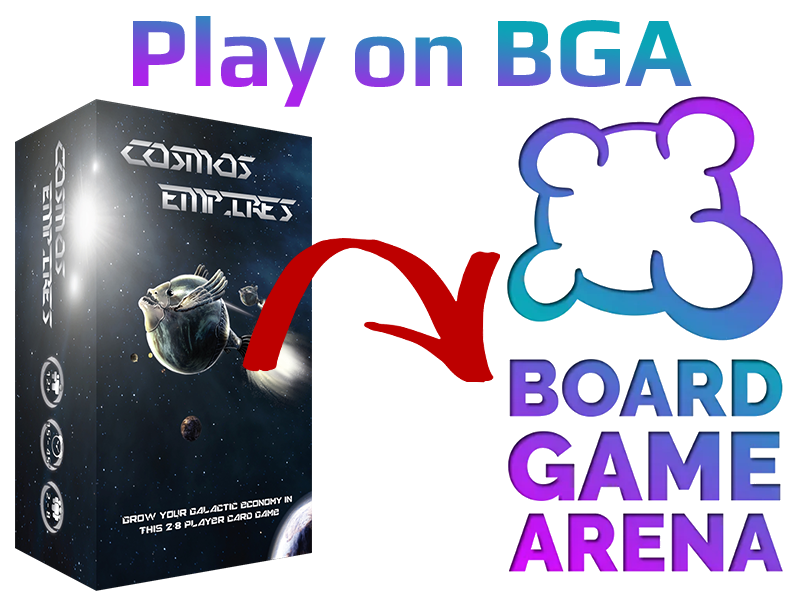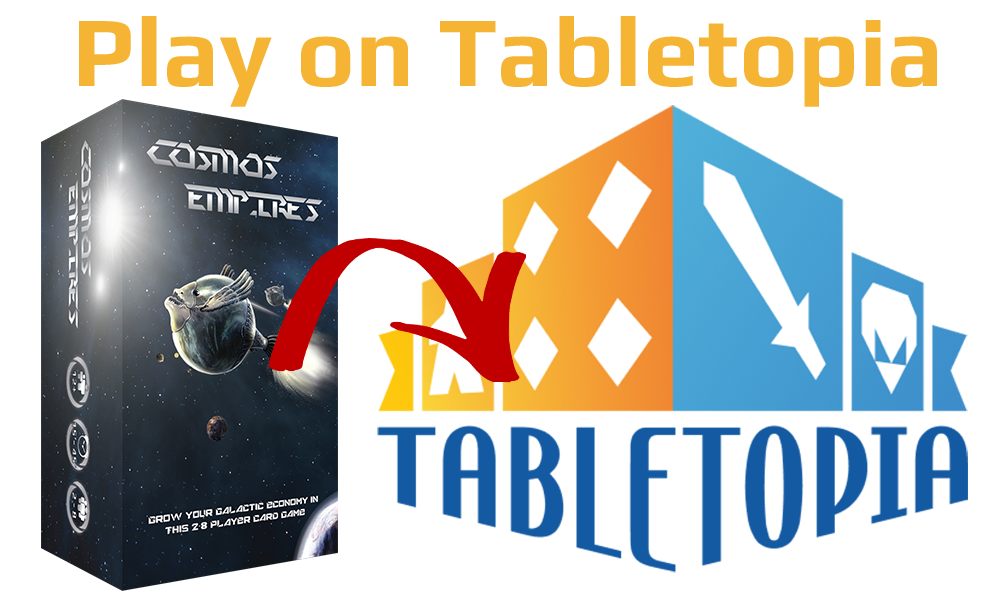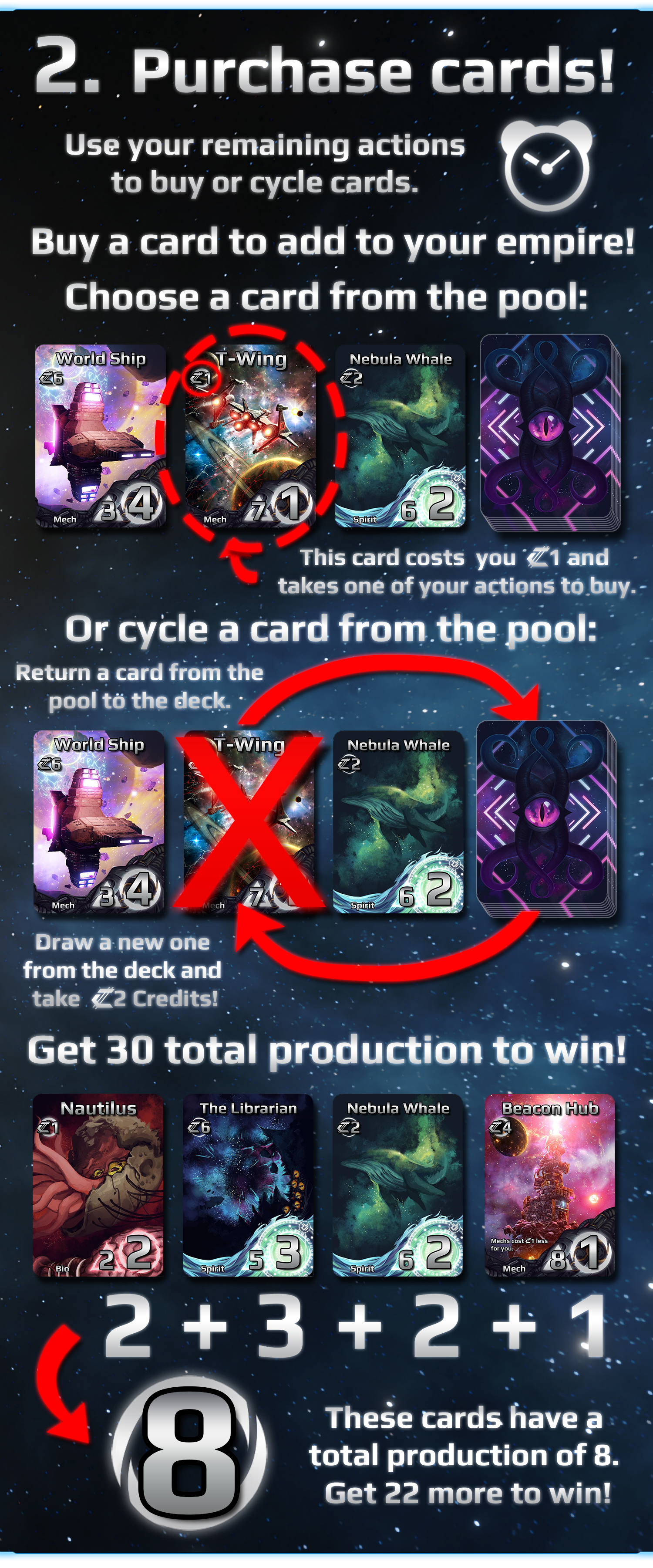 What is Kickstarter?
Kickstarter is a crowdfunding platform. This means, instead of creators having to invest massive sums of money into projects which may or may not succeed, they can instead create a crowdfunding campaign, and over a period of time (25 days in our case) people can "pledge" to the campaign (basically a pre-order). The campaign has a goal ($500 in our case), and at the end of the 25 days, if that goal is not reached then everyone gets their money back and nothing is produced. If it is then that means I am able to print the game and send everyone the reward they pledged for!

Getting a lot of pledges on the first day of the campaign is crucial. So join any of the socials or the mailing list to get notified when the campaign launches on Friday 6:00pm.
Meet the Team
Martin Brandel

Martin is a software engineer by trade and an entrepreneur in his dreams.
He loves working on his various, sometimes questionable, projects and business ideas, be they games, apps, products or services.


He absolutely loves trading card games and their analogues of all types, enjoying constructing original strategies and testing them out.
Joshua Winestock
Josh is a musician and audio engineer at large. He's been into tabletop games for as long as he can remember, and is a frequent dungeon master, often to the detriment of the other things he should do with his time.

His favourite board game might be the original Dune, if he had more chances to play it.